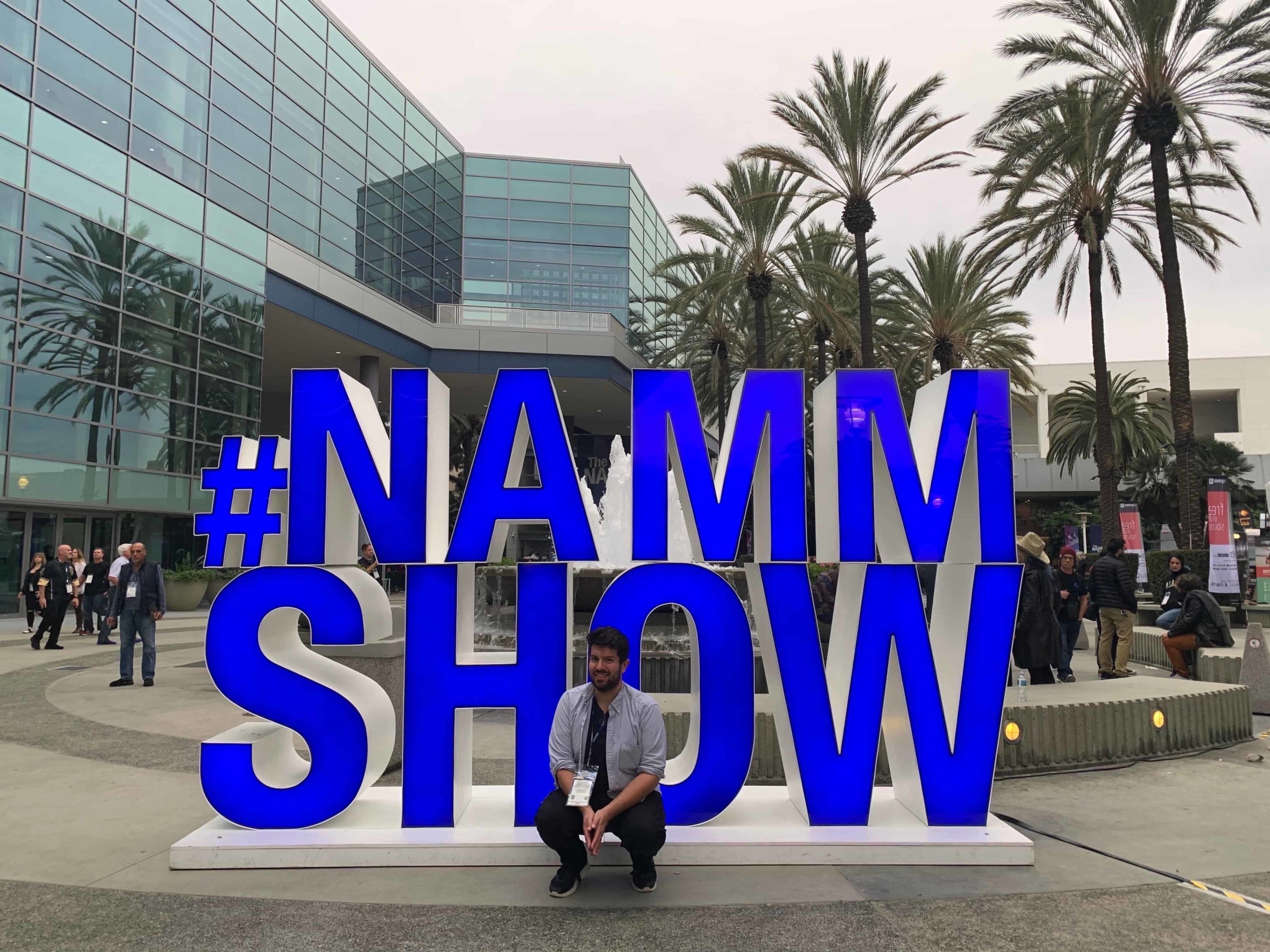 NAMM 2020 Gear Highlights
The NAMM Show held each January is the biggest event in the gear world, and this year I was able to attend for the first time. For the few days I was there, I was in guitar gear heaven. I met lots of wonderful people (including the one and only Seymour Duncan), I paid my respects to the giant Metal Zone, and I played with lots of incredible gear. Here are some of my gear highlights from NAMM 2020.
Korg OD-S Nutube Overdrive
Before I arrived at NAMM, I'd decided the Korg OD-S was top of my list of gear to try. Unusually, it comes as a self-assembly kit. Fortunately for the soldering-iron impaired, the kit requires no soldering, so it ought to be a great introduction into pedalbuilding for the curious. Interestingly, it uses Korg's Nutube technology, which behave like conventional tubes except in a more convenient form factor. It sounds really good – like a tube amp, believe it or not. I expect we'll see a lot more Nutubes in the next few years.
Strymon Iridium
The Strymon Iridium is a pedalboard sized amp/cab modeler that showed up all over NAMM 2020, not just on Strymon's booth. There's a strict sound-level policy on the NAMM show floor, so almost everybody who's showcasing pedals and guitars has a headphone setup. The headphone rigs I liked most had Iridiums. The Iridium, with a good pair of headphones, is a fantastic platform for assessing what a pedal will sound like in a real amp/speaker context. If you record, play live, or just want a great platform for headphone playing, the Iridium is a gem.
Empress Zoia
The Empress Zoia defies definition. I've heard it described as a modular synthesizer in pedal form, but it really has to be seen (and ideally, explained) to be believed. I was fortunate enough to have a member of the Empress team help me dial in a gated reverb with a ramped blend, whose envelope triggered on each strum – it was like nothing you can get on any other pedal. Surprisingly, for the absurd amount of power and flexibility the Zoia has, dialing in a completely out-there sound with the Zoia interface was easy and fun. If you have big ideas for new ways of combining effects and don't mind getting your hands dirty, buy a Zoia – it'll make your digital dreams come true.
Fuzzrocious Pedals
Fuzzrocious are a family-run outfit who, in their own words, "have the fuzz". Their NAMM 2020 booth featured a table full of extraordinary fuzzes of all shapes and sizes. I grinned like an idiot playing their fuzzes, and I'm sure you will too.
Birmingham Sounds
There's no shortage of low-to-mid gain overdrives in the world, but the Birmingham Sounds Twentyseventeen stands out for a few reasons. First, it sounds fantastic: it's perfectly balanced at all settings from "subtle" to "rowdy". I loved it on the low gain ranges, where it's crunchy yet clear, but I found a sweet spot at every drive setting. If you're looking for a boutique preamp pedal at a very reasonable price, this is the one to get. Second: it looks extremely cool, especially in pink. Finally, the builder Zack Slater is a lovely guy with more interesting projects in the pipeline.
---
Attending NAMM 2020 was one of the most delightful experiences of my guitar career. I can't wait to go back.