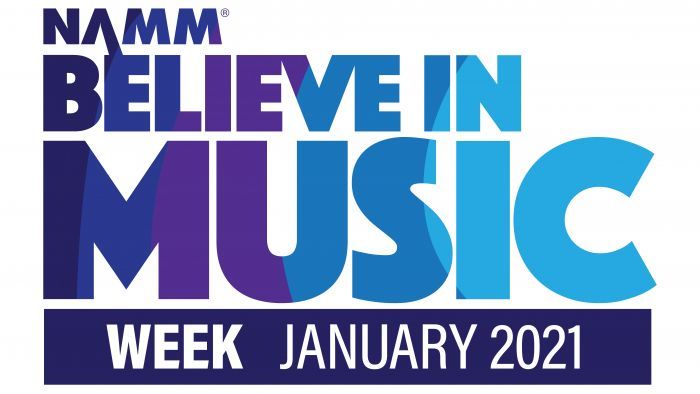 NAMM 2021 Gear Highlights
Due to the still-ongoing COVID-19 pandemic, the 2021 NAMM show was held online. This was somewhat of a letdown; trying out new gear and meeting new people at NAMM 2020 was the treat of a lifetime. Neverthless the world's gearmakers put on a great show for the 2021 "Believe in Music" event.
Here are Var Guitar's NAMM 2021 Gear highlights.
PRS Fiore

PRS introduced some really interesting new guitars this year. including an updated SE Custom 22 Semi-Hollow and the feature-rich SE Custom 24-08 (reviewed by friend-of-the-blog Matt from Guitars For Idiots) The highlight for me is the Fiore, signature model for Snarky Puppy's Mark Lettieri. I'm drawn to this guitar for a few reasons, but mainly because this is the first HSS Strat-style guitar – my configuration of choice – in the PRS lineup.
Of all the guitars released this NAMM, this is the one I'm most excited to try in person.
Sterling by Music Man Mariposa

Early in my guitar-playing life, Omar Rodriguez-Lopez (of At the Drive-In and The Mars Volta fame) was among the guitar players I really got into. Ernie Ball Music Man came out with an Omar Rodriguez-Lopez signature guitar a few years ago, but as is the case with US-made Music Man guitars, it came with a hefty price tag – over $3000. Sterling by Music Man has come out with an import Mariposa that has all the same mojo (sharp looks, a dynamic volume/tone circuit) as its US-built sibling, at about a fifth of the price.
Gibson Kirk Douglas SG
Gibson have really impressed me this year. I've felt for a long time that they've been playing it safe with their new releases – their guitars tend to be, in my opinion, minor variations on their historical classics – but this reputation has taken a blow in 2021 thanks to the new Kirk Douglas SG.
For starters, it looks incredible, particularly in the black finish with gold hardware and bound neck. It's not just the looks, though – the specs are outstanding. Unusually for an SG, there's a master volume within easy reach of the strings – a must for somebody like me who's constantly tweaking the volume. There's three humbuckers with individual volume knobs and push-pull coil splits, presenting a really formidable array of tonal options. I'm thrilled to see Gibson stepping outside the box like this and I'm looking forward to trying this guitar in person.
Squier Contemporary Jaguar

At the opposite end of the price spectrum is Squier, a brand whose name is synonymous with bang-for-guitar-buying-buck. This year, frankly, their offerings have blown my mind. This CONTEMPORARY JAGUAR® HH ST is an extremely formidably-specced guitar, with a roasted maple neck, a stoptail bridge (rare among Jaguars, whose stock bridges are less than great) and two striking color schemes. The price is right, too, at a very-reasonable $449 from Sweetwater. I really enjoy playing Jaguars (see my review of the Squier Vintage Modified Jaguar), so I'll be very happy to try one of these out.
Conclusion
It goes without saying that a virtual NAMM was nobody's first choice. Nevertheless, it was the right thing to do this year. Despite the obvious limitations of a virtual event, the gearmakers of the world came up with a really thoughtful and fun way to connect with musicians. Hopefully NAMM 2022 will be in person again, but if it has to be virtual again, I think the proof is there that it can be done successfully.